Featured video
Celsi Ultiflame VR Orbital Illumia 33'' Electric Fireplace Suite
Celsi Ultiflame VR Orbital Illumia 40'' Electric Fireplace Suite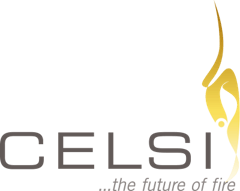 At the touch of a button, Ultiflame VR Electric Fires will stimulate your senses with a captivating visual flame display, whilst enjoying and relaxing in the comfortable warmth of a Virtual-Reality open fire experience.
The 40 inch refers to the width of the fire.
Fast Delivery
Shipping
The shipping options may vary depending on the delivery address, what time you make your purchase and item availability.

If next day delivery is available, you must place your order between Monday and Thursday before 13:00pm in order to receive your items the next day.
Please note that some deliveries will fall onto the day after which will be unforeseen and beyond our control.
If you live in a surcharge postcode area then we cannot offer a next working day service. It normally takes 3 – 5 working days.
Delivery
We deliver free to mainland UK unless otherwise stated.
We can upgrade the delivery to an AM for an extra charge of £35 or for Saturday delivery for an extra £50
View our detailed delivery policy here.
Easy Returns
Buy with peace of mind, read our easy returns policy here.
Easy Returns
Returning an Unwanted Item
We understand that from time to time you may wish to return a product to us.
Perhaps it doesn't fit your requirements as expected, you've had a change of plans, or you've simply changed your mind.
No problem.
We aim to make our returns process as easy as possible for our customers. All you need to do is:
Make sure the product is unused, unopened and in the original packaging, with all seals, shrink-wrap, or labels still attached, and in a condition allowing us to sell the item on as new.
Return the product, and proof of purchase, by recorded delivery within 14 days following the date of dispatch of the product to you. Remember to enclose your returns number, name, address, phone number or email, and your reason for returning the goods.
Description
The Ultiflame VR Orbital Illumia Suite is tastefully designed and manufactured using Premier quality boards, painted to a smooth finish. This suite features integrated LED down lights for a warm natural lighting effect. At the heart of this beautifully stylish electric fireplace suite is the 33 inch Ultiflame VR electric fire, this innovative technology provides a Virtual flame-Real fire experience through 3-Dimensional visual depth, and realistic flame movements. Its deep fuel bed has supremely detailed ceramics that capture the authentic shape and texture of natural logs, placed over a perception of hot crystal embers.
E-VR Orbital is a free-standing Electric Fireplace Suite with integrated downlights at either side of the surround creating a contemporary room ambiance with soft LED spot lamps. It has fashionable, low and wide proportions and is available in 3 different colours. The electriflame-VR technology gives a beautiful display of colourful and lively flame with blazing logs set behind a glass panel and subtle reflection throughout the centre and rear of the effect. Ideal for hanging a flat screen television above. The authentic 'Virtual Reality' flames can be enjoyed all year round on flame only setting and when the room does need a boost of warmth, the concealed fan heater has up to 1.6W heat output level. Operated by a multi-functional Remote Control with thermostat for added comfort. LED flame brightness including 4 levels, dual or single colour flame (blue and yellow or just yellow), heater and daily timer features included. It is manufactured from high quality Kronospan and Medite Premier Board, powered by LED lighting which gives much lower running costs compared to standard bulbs, and the crystal embers replicate a burning fire bed whilst the authentic log effect fuel set behind a glass panel adds to the realism.

Specification
Fireplace Type

Finish

Smooth Mist

,

Smooth Cream

,

Smooth White

,

Down Lights
Dimensions
| | |
| --- | --- |
| Depth | |
| Width | |
| Height | |
Design & Manufacture
| | |
| --- | --- |
| Designed In | |
| Manufactured In | |
Key Features

Modern Fireplaces

,

Decorative LED down lights

,

Simple plug-in installation for instant use

,

Flame colours - yellow or yellow + blue flame option

,

Adjustable x4 brightness flame pictures

,

Realistic log fuel bed ceramics

,

Two heat levels 800w and 1600w

,

Thermostatic control

,

Remote and manual control

,

High efficency

,

Warranty

2 Year Manufacturers Warranty