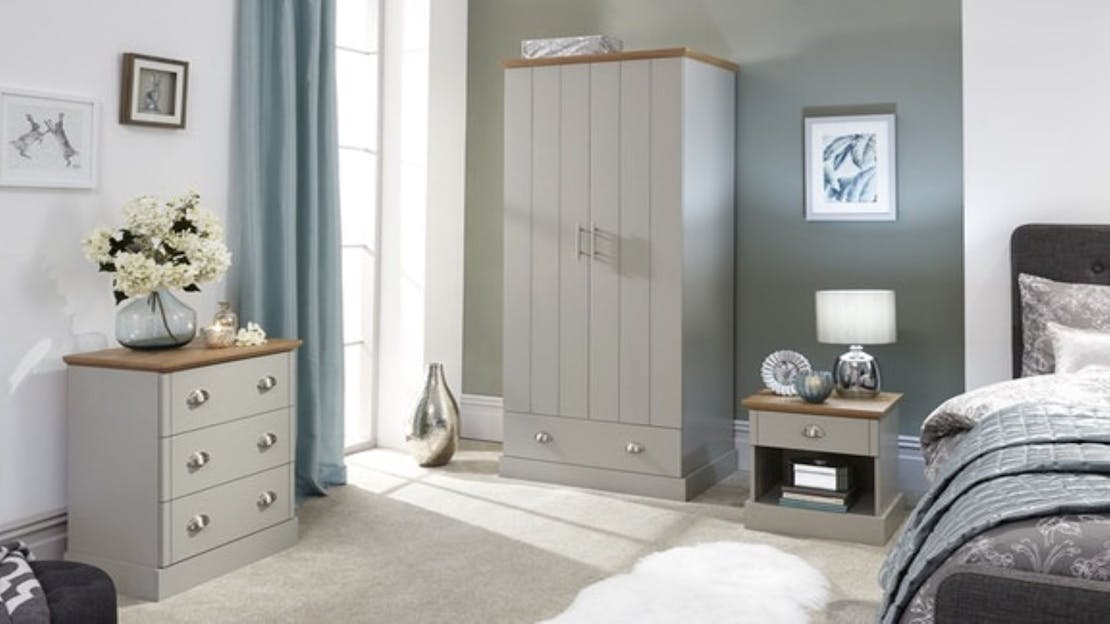 Free consultations from our Bed Master Technicians
Whether you're choosing a new bed or a complete bedroom makeover, it's something you want to ensure you get right. Your bedroom is one of the most important spaces in your home and if it doesn't feel comfortable and look like you want it to, you won't be happy in it.
Custom made beds to fit your style

The first thing to remember before you even start shopping for your new bedroom is not to jump into a purchase without doing your homework. While offers and flash deals may be tempting, if it doesn't result in what you truly need it will be a waste of money.

We recommend thinking about things that are most important to you with both your bed and your bedroom, as this makes a great starting point when you begin shopping, and will help you make clearer decisions.

For example, are you happy with the size of your current bed or do you want to upgrade to a King size bed or Super King? And if you do, is your bedroom big enough to accommodate this?

Another example of a big factor to carefully consider is your mattress. This needs to support your body every night and if you buy right, should last you for around 10 years. We consult with our customers before they buy their mattress in our showroom or by telephone, ensuring the following is accounted for:

The number of people sleeping on the mattress
The total weight lying on the mattress
Any musculoskeletal conditions including back, neck, hip or knee issues
Bespoke bedroom furniture, fit for a king
The other advantage to doing some research and consulting with a bed specialist is that you can purchase the exact bedroom furniture for you, at no extra cost, that is fully bespoke to your needs.

This can include style of bed -- from divan through to sleigh, plus colour, material, fabric, size and finishing touches from diamante buttons through to TV storage options.

At Rapyal Stores, we offer our luxury beds built bespoke to your needs, from your choice of colour to ensuring the mattress suits your requirements. So as well as gathering the vital info you need to choose your bedroom furniture, our free consultations, led by our specialist Bed Master Technicians, can also bring to life your dream bedroom, customised for you and chosen without compromise.
Beds made to order in a size of your choice
Whatever the size of your bedroom, we can ensure it receives a top quality facelift with bespoke beds available in the following sizes:
Single (3ft)
Large single (3ft 6")
Small double (4ft)
Double (4ft 6")
King Size (5 ft)
Super King (6ft)
We have beds and mattresses for every budget, together with high-quality furniture from wardrobes and chest of drawers through to mirrors and bedside tables.
So book your free consultation with one of our Bed Master Technicians today!
If you'd like completely free, no obligation advice from bed experts here at Rapyal, you can book a consultation online or by calling 01274850735. You can read more about our bespoke bed service HERE, and if you do decide to order from us, we'll deliver your new bedroom furniture anywhere in Mainland UK, for free.
For your bedroom furniture consultation, simply get in touch and we'll be happy to help. You can also sign up to our mailing list below to be kept informed about product news and offers.
Popular in Bedroom
Exclusive to Rapyal Stores

Damask fabric
The Rapyal Sleep Arabella Crushed Velvet Ottoman TV Bed is an indulgent piece of bedroom design, complete with ottoman storage and a built in TV stand within the foot board, suitable for a 42'' TV set.