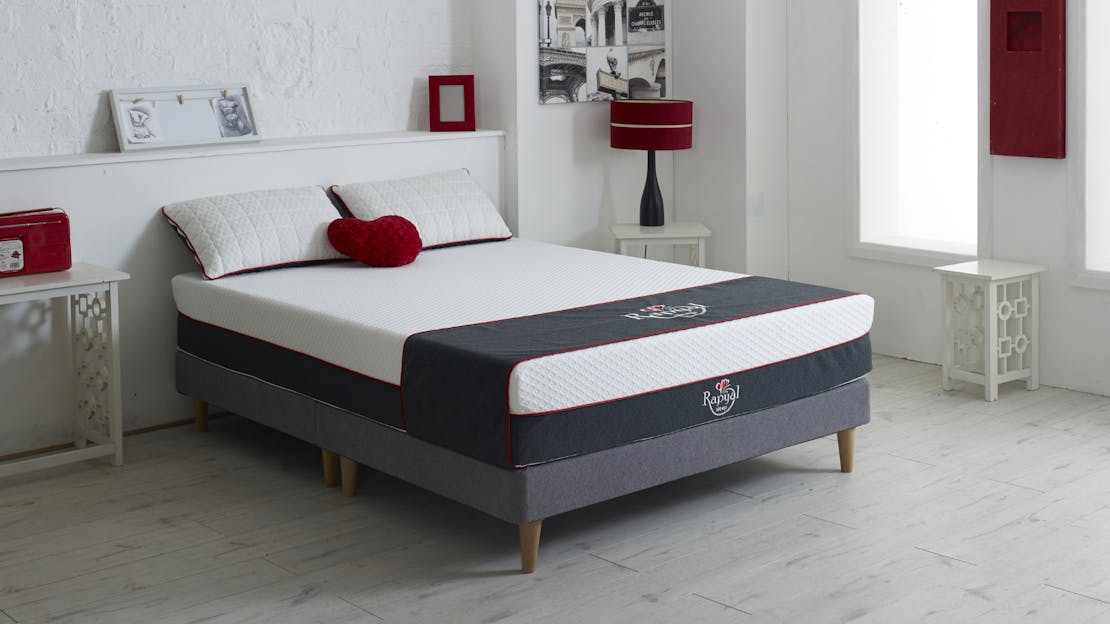 Finding the right mattress firmness for you
A good mattress can do wonders for your sleep quality and your overall health and wellbeing. When you choose a mattress that suits your health and lifestyle, it can help to ease musculoskeletal issues, as well as give support and comfort to hips, knees and other parts of your body.

Importantly, if your mattress isn't suitable, it won't be comfortable -- and this will have a negative impact on how well you sleep at night.
How to find the right mattress firmness for you
Mattresses come in different types and with different levels of firmness. Partly this is down to your preference and what works for you, but a big element of choosing mattress firmness is about other factors, such as:
Your weight
Your sleeping position
Any problems you have with joints or muscles
Mattress firmness explained
If you're wondering how to choose a mattress, have a read of our explainer below, which offers guidance about mattress firmness so you can decide which type of mattress is best for you.
Soft mattress
A soft mattress is suitable for children as they have smaller, light frames for which a soft mattress will provide enough support. For adults, a soft mattress may suit if you are light and prefer to sleep on your side. Softer mattresses tend to cushion the shoulders and hips, giving some additional comfort and support to these parts of the body.
Medium mattress
A mattress with medium firmness is a popular option because the fact that it's middle-ground means it suits multiple preferences and circumstances.
People of a heavier weight who sleep on their sides often enjoy a mattress with medium firmness.
For adults of lighter weights who sleep on their back or front, medium firmness may also be a good choice as the mattress will help support the spine's alignment.
Firm mattress
Firm mattresses are usually best suited for people of an average or heavier weight who sleep on their back or their front, not their side. This is because sleeping on a firmer surface in these front and back positions will support your whole body including your spine, with less risk of backache.
Medium to firm mattress
Some people aren't sure whether they fall into the category of wanting a mattress that's medium or firm to meet their sleep needs. In this case, medium to firm mattresses can work well as a solution.
If you sleep on your side this mattress type usually only works if you're heavier. However, if you're light but sleep on your back or front, a medium to firm mattress can provide good support for your bones.
Be sure you've found the right mattress to support your back and body
Ultimately, picking a mattress with the right level of firmness can both improve your sleep quality and enhance your wellbeing. It's worth thinking about the above points, but also talking to one of our Bed Master Technicians before you buy, who can offer free and unpressured advice to help ensure you make the right mattress choice for your needs.
If you're looking for the perfect quality mattress to help you sleep soundly, you can contact us online, call 01274850735 or visit our showroom. You can also sign up to our Rapyal Stores newsletter by adding your email in the box below.