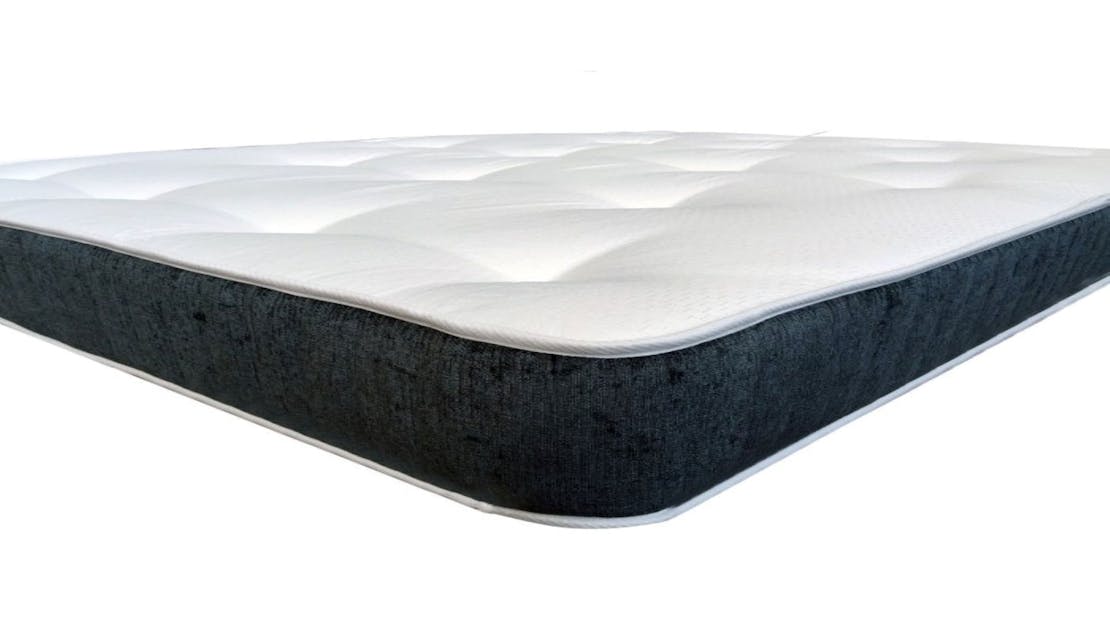 How long is a typical mattress warranty for?
When you buy a mattress, you intend to buy not just the mattress itself, but a comfortable night's sleep. The right mattress should support your body as you rest and be suitable for your current lifestyle and needs. If you're just starting on your quest for a high quality mattress that ticks all the boxes and is suitable for factors such as your age, weight, musculoskeletal conditions and the number of people sleeping on it, then our mattress firmness guideand advice for bad backs might help.
Mattress warranty advice
Essentially, a mattress warranty offers you a guarantee with your purchase. It means that, should there be a fault within the length of the warranty, the manufacturer will resolve the issue or replace the mattress.
Most mattress purchases will come with a warranty, and we would advise being wary of buying a mattress that offers no warranty at all. If a mattress has been well made and with quality materials, the warranty should hopefully never be needed. However, sometimes, in the case of accidental flaws, there may be a problem and a warranty offers you peace of mind that you will not be left stranded if it does.
Mattress warranty FAQ
We understand that buying a mattress can be a fairly big investment and that you want everything to line up with your purchase. To help you feel better informed before you buy, we've compiled the questions we hear regularly from customers about mattress warranties.
Q: Do I need a mattress warranty?
A: We believe it's better to have a mattress warranty and never need to use it than to take a chance in buying a mattress without one and then being stuck if something goes wrong. Most manufacturers worth their salt should guarantee their craftsmanship by offering a warranty. With a premium, quality mattress you may never need to use your warranty, but if a manufacturer isn't offering any sort of guarantee, proceed with caution as the mattress may not be of decent quality and could be unlikely to last.
Q: What does a mattress warranty cover?
A: Mattress warranties usually cover a fault with the mattress itself. This could mean, for example, an issue with the springs, or a hole in the mattress. Mattress warranties don't cover accidental damage, e.g. something spilled on the mattress or a rip made in the fabric by the customer. At Rapyal, if there is a mattress fault, we will assess the problem and replace the mattress if the issue is caused by a manufacturing defect, rather than damage caused by the customer.
Q: What is the typical warranty on a mattress?
A: Usually, mattresses come with a 12 month manufacturer warranty. Some mattresses come with a longer warranty period, which can sometimes be reflected in the price tag! We offer 12 months as standard as, in the unlikely event of a manufacturing defect, it's expected this would come to light within the first year.
We do provide a longer warranty on some of our mattresses, including:
The Hawthorne Deluxe mattress (2 year warranty)

The One mattress (10 year warranty)
Q: What's the average lifespan of a mattress?
A: If your mattress is well looked after, it should last you for approximately 10 years. This is provided it is of high quality and well made, otherwise it is unlikely to offer you comfort and support for this extended length of time.

If you'd like any mattress buying advice, you can get in touch with our Bed Master Technicians online or by calling 01274850735. You can also sign up to our mailing list below for product news and home advice.
Popular in Mattresses
Exclusive to Rapyal Stores

Hand tufted

Hypo-allergenic

Damask fabric
The Rapyal Sleep Glamour features a high quality 12.5g sprung base which has multiple layers of high density polyester and blue reflex foam that provides the comfort and support of normal memory foam but at a cooler temperature.