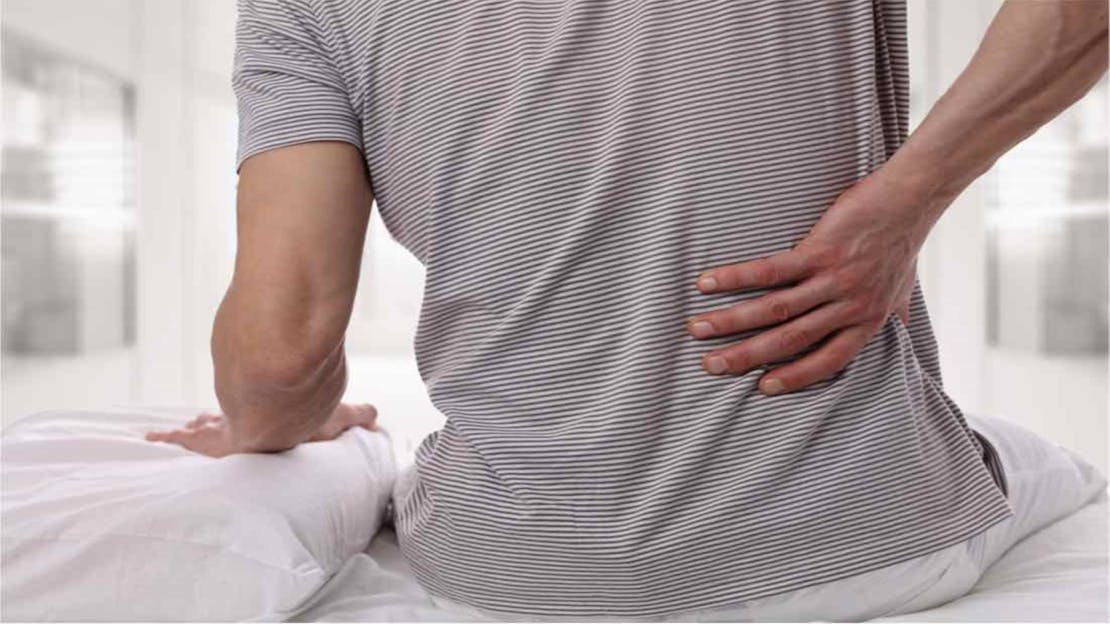 The best mattress for bad backs
Back pain is one of the most common health ailments in adults. In fact, it's believed that 80% of adults will experience back problems at some point, which equates to 4 out of 5 of the adult population.
Back pain can occur for a number of reasons, and some back problems will be only temporary whilst others are lifelong.
Steps to take when suffering with a bad back
If you're experiencing back problems, whether the pain is located in your lower or upper back, it's important to get it checked by a healthcare professional. Your back is integral to your everyday life, and it's crucial to treat any problems with it the right way. Back problems are impossible to diagnose by yourself, and there are multiple different ways to help ease back pain depending on its location, the reason for it and various other factors relating to you as an individual.
What is the best mattress for back pain?
Whilst you are managing your back problem with your healthcare practitioner, there are things you can do to support your back and try to ease the pain you're experiencing. A bad back can be really uncomfortable, making it harder to move about during the day and to rest properly at night.
And when you are lying on your back, you want to ensure the mattress you've chosen is supportive of your spine and won't exacerbate any existing lower or upper back pain you're experiencing.
The right mattress can offer some relief from the symptoms of a bad back, and help you sleep better and more comfortably. But it's important to choose the best mattress to help with your back pain.
A bad back needs a good mattress
A supportive mattress is one of the easiest ways to reduce your back pain or discomfort, and the specialists at Rapyal Sleep understand the importance of designing supportive mattresses. If you have a bad back you could consider a hybrid, memory foam or pocket sprung with latex mattress, which we explain more about below:
Memory foam mattress for back support
Memory foam mattresses can offer excellent comfort for people suffering with back pain and discomfort, especially longer-term, as living with a chronic back problem can be exhausting and make sleeping well feel impossible.
Memory foam mattresses shape themselves to fit your body's contours, including your back, hips, shoulders and legs. Because of this the pressure in your spine is given some relief when you lie down, letting you rest more comfortably with support. Memory foam mattresses are regularly recommended by chiropractors to help with back pain.

Pocket sprung memory hybrids for back support
Pocket sprung mattresses encourage even distribution of weight, and can therefore be a good option for heavier or taller people with back problems, zoning into the contours of the body to provide full support.
The memory element of these mattresses offers a forward-thinking solution to support bad backs and help relieve back pain and discomfort. The layer of hypo-allergenic latex memory within a mattress offers your back additional support as you rest.
Don't just guess at the best mattress for a bad back
You may suffer from upper back pain or lower back pain, and the mattress that suits one person's bad back may not help yours. This is because your weight is a major factor in finding the right mattress, along with several other considerations.
Before making your choice, speak to a mattress specialist, who can advise on your specific health and lifestyle factors, so you can be confident you're buying the best mattress for you.
Our Bed Master Technicians offer completely free and no obligation advice, so if you're struggling with a back problem and looking for a mattress to help with symptoms, get in touch online, call us on 01274 850735 or visit us in-store.