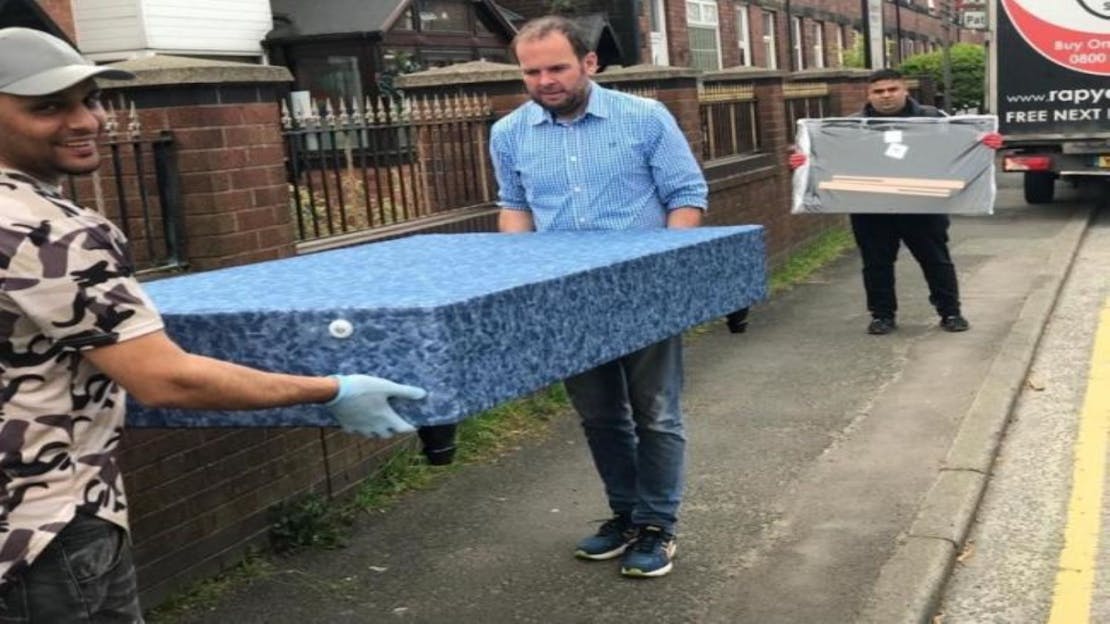 Beds & mattresses with free next day delivery | our guide
When you're looking for a bed, because you're upgrading or redecorating, or perhaps because you're moving house, you don't want to be kept waiting around. The problem is, many companies promise fast delivery on beds but more often than not you'll encounter one or more of the following problems.
The mattress isn't included.
The bed frame arrives days or weeks before the mattress or the other way around.
Next day delivery on beds is subject to the bed type being in stock.
There is no option for a high-quality bespoke bed AND fast delivery, let alone next day.
Once you order you find out your bed WON'T be delivered the next day or day after that, and you're left hanging around in limbo.
All of these things leave you frustrated and feeling cheated, and understandably so. When you order a bed, you expect to be given transparent, honest information about its delivery, before you order. What's more, you should be treated with honesty, respect and receive great service from start to finish. That's where we come in with our range of beautiful beds for every budget, delivered fast and free of charge.
I want a bed and mattress with next day delivery that doesn't cost me the Earth
We hear you. Often, bed prices are inflated unfairly by brands looking to take advantage of your need for fast delivery. You may be charged a premium on the bed or mattress itself, meaning you pay more than the bed is actually worth. Then you often have to factor in delivery charges which, all added up, render your purchase unaffordable and leave you back at square one.
At Rapyal Stores, we do things differently. With over 20 years of experience designing and building high-quality beds and mattresses with comfort and safety at their core, we're something of sleep specialists. As an independent business, we are able to offer that magical combination of affordability, quality and excellent customer service that many of our competitors are unable to accomplish.
This includes next day delivery on beds and mattresses to Mainland UK, even in many cases when your bed is being customised in your chosen fabric, style and colour.
King, single and double beds with next day delivery
Whatever you're looking for in a bed, be it ottoman, sleigh or divan, we offer free next day delivery to Mainland UK, without compromising on the quality of our beds and mattresses. We don't inflate our prices, meaning you can buy a quality bed whatever your budget, and if you're looking for a cheap but well made bed delivered the next day you won't be disappointed.
Our quick delivery on beds promise
At Rapyal, we specialise in fast delivery of quality beds and mattresses, so it won't be long until you're dreaming in your new bed… courtesy of our Bed Master Technicians and our skilled and dedicated team here at Rapyal Stores.
If you're looking for a bed, mattress or both, you can trust the team at Rapyal Stores. We offer customised, bespoke beds as well as beds you can select straight from our website -- the choice is yours. You can read our guide to bespoke beds here and contact us online, on 01274850735 or in store with any questions you might have on our bed and mattress range.